Not long ago I was at a local thrift shop
and found a great white cabinet door
brand new, and got it for a song!
I knew right then and there
what I wanted to do with it.


So I looked in the handle box until I found two handles I liked
Hubby later drilled holes where I wanted the handles to go
and waa laa! A nice serving tray.
I didn't even need to paint it
but
I do want to decorate it somehow
Any of you got any ideas on that?
I am linking to Faded Charms White Wednesday blog party: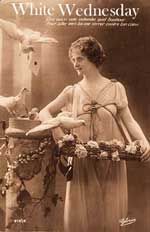 To see more beautiful white please click on the link above.


and


I am also linking to Savvy Southern Style Wow Me Wednesday: